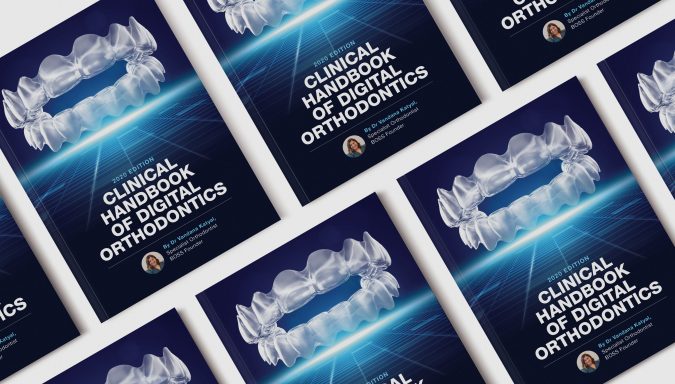 BOSS Founder shares digital orthodontics insights in new handbook
Uncategorised
Have you ever wondered just what it takes to add modern orthodontic procedures, like Invisalign, to the services you offer at your dental practice?
In the past, the idea of dentists managing orthodontic procedures was just pie in the sky. The two disciplines had their strict boundaries and dentists didn't venture into the realm of teeth straightening.
In the last decade or so, however, technology has changed all this. Today, dentists are able to use cutting-edge 3-D scanning tools, smart software and even mobile apps to prescribe and manage smile transformations using clear aligners.
At the forefront of this evolution in dental practitioner capabilities is Specialist Orthodontist Dr Vandana Katyal. Dr V, as she's known to legions of dental professionals across Australia and the world, is also the founder of BOSS (Best Orthodontic Seminars and Sessions) and creator of the acclaimed Postgraduate Diploma in Digital Orthodontics.
Tapping into her wealth of experience, both in practicing orthodontics and in delivering educational content to dental professionals, Dr V has written a remarkable new book titled Clinical Handbook of Digital Orthodontics.
An essential resource for any dentists considering adding clear aligners to their services, this highly detailed and incredibly thorough resource provides clear direction for the steps necessary to succeed in this field.
Dr V is a firm believer in the power of learning from first-hand experience, and in this book she provides some valuable insights into her own extensive clinical experiences. In fact, 'some' is rather an understatement, because she actually references over 1,000 case studies.
In its in-depth introduction to the world of digital orthodontics, the handbook walks the reader through the processes, equipment and protocols of this new field of opportunity for dentists. Throughout its pages, Dr V explores the protocols of clinical efficiency, and of predictability – factors that hugely impact the proficiency with which orthodontics cases can be accepted and managed. In addition to these highly practical skills, the handbook also considers the dental practitioner-patient relationship, focusing on the nurturing of orthodontic patients.
Of course, adding clear aligners to your dental repertoire is one thing, but without the ability to sell this service, your new skills won't realise their potential as a new revenue stream. To this end, Dr V explains how to incorporate digital orthodontics into your dental practice and includes useful business and marketing strategies, including templates for letters and communications to build your referral network.
The Clinical Handbook of Digital Orthodontics provides a valuable overview to dentists of this emerging field and is valued at $250. The handbook will be available to purchase on Amazon, and you can register your interest here.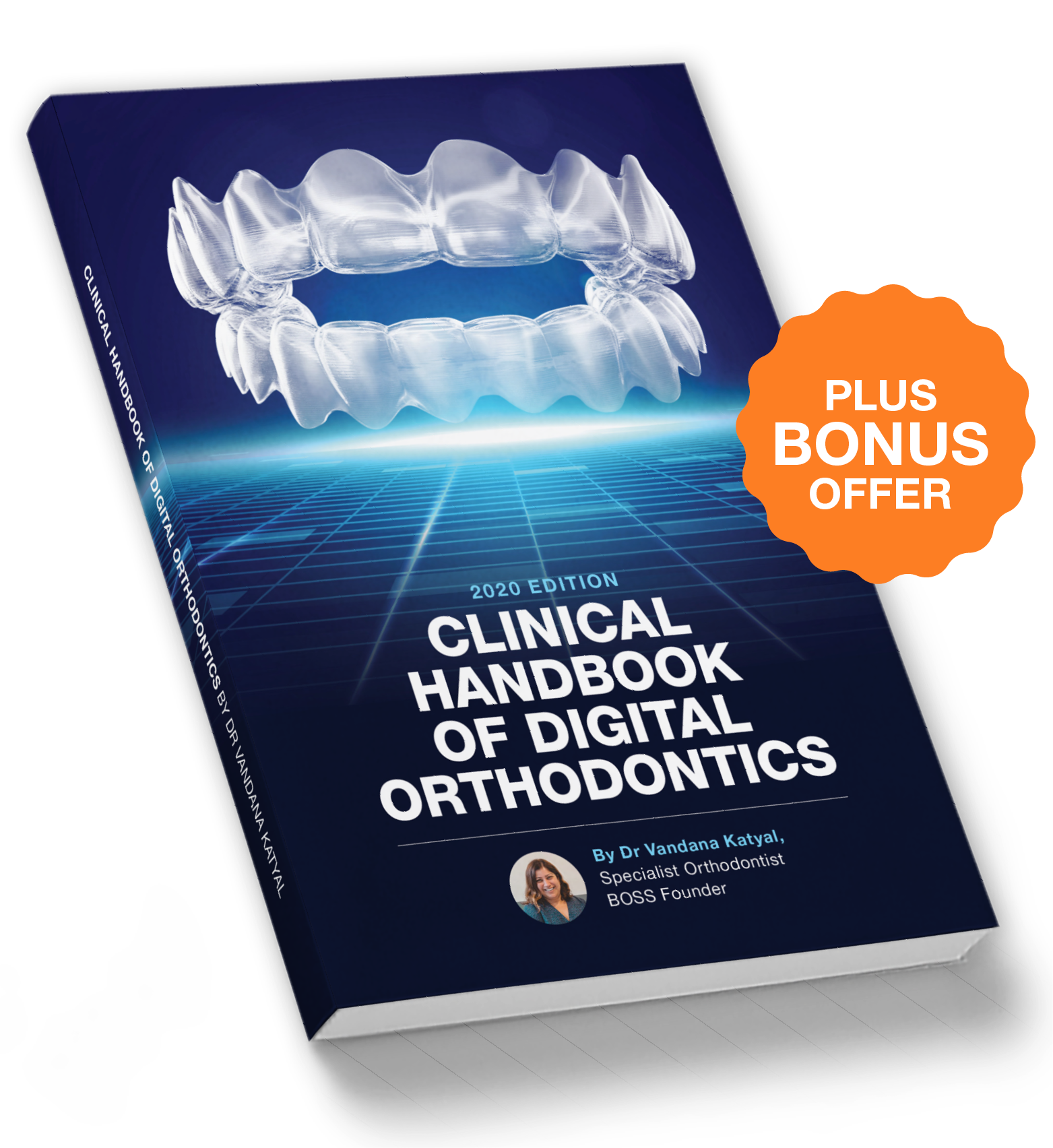 If you're ready to add clear aligners and digital orthodontics to your services in 2021, however, you can receive a copy of the book for FREE by enrolling in the UK-accredited Postgraduate Diploma in Digital Orthodontics Online course before 30 November. The Diploma is currently reduced in price by $2,000 (courtesy of the BOSS COVID relief program, which will end in the new year), so there has never been a better time to invest in the future success of your dental practice.